The Future of Communications
In today's fast-evolving digital landscape, Artificial Intelligence (AI) integration is already changing communications for businesses, for customers and colleagues alike. DigitalWell's latest industry report explores the transformative potential and impact of AI in VoIP and Unified Communications.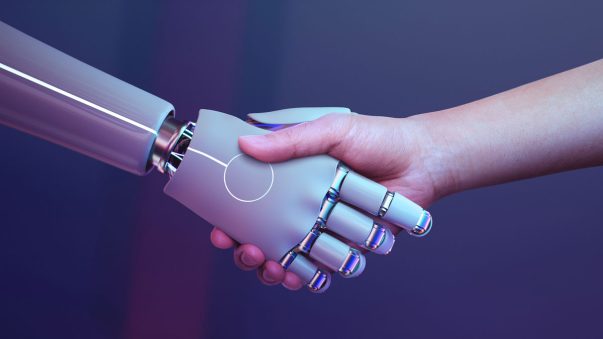 How Artificial Intelligence will enrich VoIP and UC for today's businesses!
In a rapidly evolving digital landscape, staying ahead of the curve is essential for success. DigitalWell are excited to share valuable insights on our latest report "The Future of Communications – How AI will enrich VoIP and Unified Communications."
While AI may have once seemed like science fiction, it's now a reality with a profound impact on various industries, including communications, as the AI market is set to exceed USD 100 billion by 2025. This transformation is poised to revolutionise VoIP and unified communications, bringing forth unprecedented benefits such as:
Enhanced Efficiency: Streamlining processes and reducing manual tasks.
Improved Collaboration: Facilitating seamless teamwork, no matter where your team is located.
Enhanced User Experience: Delivering a more personalised and responsive communication environment.
Exceptional Customer Experience: Elevating customer interactions with automation and virtual assistance.
Download the report to learn how AI-powered voice recognition, natural language processing, and data analysis are reshaping the landscape of Voice and Unified Communications with leading insights into the opportunities and challenges that lie ahead for organisations seeking to harness the full potential of AI in their communication strategies.
Download Now