5 Signs your Business Needs a Managed IT Solution
Managed IT services can offer a lot of benefits. Here's how to know when they could help your business.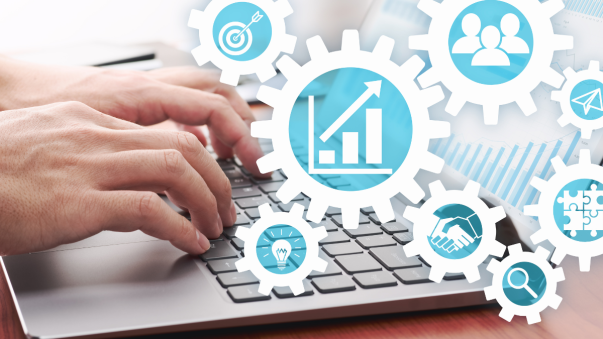 IT is a critical component in today's business operations. Keeping it relevant to organisational needs and up to date is a big task, but one that drives efficiency, productivity and security. For time-poor IT managers, addressing evolving business needs, while staying abreast of technological innovation can be challenging, especially when they're focussed on business-critical projects.  
IT talent shortages, increasingly evolving technical environments and the ongoing migration to the cloud are some examples as to why more companies are moving away from the traditional break-fix model and outsourcing to Managed IT service providers.  
What are Managed IT Services
Managed IT relates to the outsourcing of specific informational and technological services to a third-party provider – a Managed Service Provider (MSP), often to support an in-house IT function. An MSP is experienced at meeting the IT related demands of organisations such as managing infrastructure, 24/7 monitoring, cybersecurity, issue resolution and more.  
Could your business benefit from Managed IT?
Leveraging the benefits of Managed IT will depend on the type of business, its needs, and its goals. These are five signs that indicate it would be advantageous for your business:  
1. Scalability 
As an organisation grows, its IT infrastructure will inevitably come under pressure. It's important that your IT infrastructure can scale effortlessly, and you mitigate any downtime which can result in lost opportunities and poor customer experience. With Managed IT service, you have the capacity to deal with sudden surges in demand when it comes to monitoring, management, back-up, recovery and cloud computing requirements, maintaining business uptime and optimising profitability. 
2. Costs savings
Outsourcing to an MSP may be deemed as a cost however when you factor in the reduction in downtime and the 24/7 monitoring against cyber-attacks, it proves its worth. Resources are then freed up for higher value tasks as you have the peace of mind that that a team of highly specialised IT experts are managing critical network resources. But it's also at the consultation stage, when your requirements are reviewed, that the MSP may suggest areas where you could save further money by adapting the managed services offering to take account of wider business processes, legacy systems, or take over other IT functions.  
As most Managed IT services are provided on a fixed fee basis, you'll benefit from predictable pricing offering greater control over costs and budgeting.  
3. Cybersecurity
Cost of a cybersecurity attack can vary; from the obvious and repairable to more ambiguous. 
Some examples of potential direct costs are: 
Monetary theft.

 

Remediation and system repair.

 

Regulatory and compliance fines.

 

Legal and public relations fees.

 

Notification, identity theft repair and credit monitoring for affected parties.

 
Indirect costs may include: 
Business disruption and downtime.

 

Loss of business or customers.

 

Loss of intellectual property.

 

Damage to company credibility, brand reputation and trust.

 
In 2023, one of the biggest concerns for businesses is security. According to IBM, the average cost of a breach in the US is $9.44m. The best Managed IT solution providers, such as DigitalWell, put security at the very core of their solutions. A robust Managed IT solution should offer a wide range of security and compliance solutions, including user access control, protection against cyberattacks, patch management and ensure compliance with standards such as GDPR, HIPAA and PCI-DSS.  
4. To upgrade, or migrate systems to the cloud
If you're digitally transforming the business, bringing in new technology, or have made the decision to migrate some or all processes to the cloud, then this is the ideal time to look at how Managed IT solutions can make it happen with minimum disruption and maximum value to business operations. Doing it yourself can be slow, expensive and unproven – while an experienced Managed IT Service Provider has the experience and inside knowledge to update your technology painlessly and offer you the support you need going forward.  
5. Expertise
Most internal IT teams simply don't have the time or expertise to manage the rapid rate of change in the world of technology and some skills can be hard to source, in which case an MSP can fill skills gaps in your talent pool.  
If you're consistently experiencing ongoing problems with certain elements of your IT infrastructure that you can't resolve, then it's time to bring in some outside expertise. Managed IT can mean a quick solution to long term issues causing costly downtime and maintenance, as well as ensuring that all the components of your IT infrastructure are working together in the most effective way for your business. 
Ask what Managed IT can do for your business
Managed IT can offer benefits for all types of businesses, helping resolve ongoing issues, power the organisation with new technologies, access specialised knowledge, improve work processes and reduce the burden on your own IT team.  
With automated maintenance and updates delivered directly to your systems, businesses can leverage more value from the power of cloud computing and shore up security to protect and futureproof. At the same time, reduced downtime, predictable pricing and other cost-efficiencies can offer a real return on your investment. 
Managed IT spending is rising rapidly and estimated to reach $274bn by 2026. There's a good reason for that – it is paying dividends for the businesses that invest in it now.  
To find out how a Managed IT Solution from DigitalWell can benefit your business, get in touch with one of our specialists. For more information on Managed IT trends for this year and beyond, download our latest report.