How to Make Digital Customer Experience More Human
In this blog, we explore how companies can make digital customer experience more human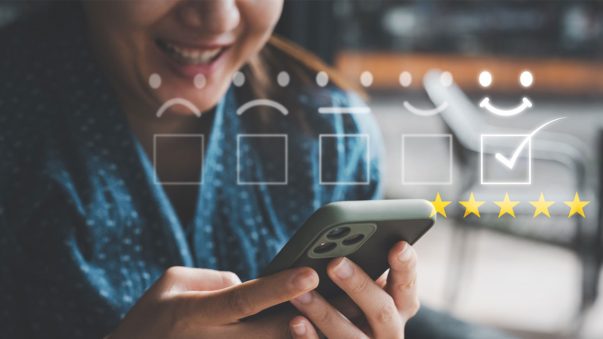 In this blog, we explore how companies can make digital customer experience more human and create a more connected experience for their employees and customers alike.
The rise in remote and hybrid working practices has created a connectivity crisis. When every interaction means so much more, how can companies create more empathic, humanised customer experiences? The answer is a happy medium between a human touch and intelligent technology.
A recent survey report by Genesys, The Connected Customer Experience, shows that one third of people now feel less humanly connected than ever. Those who don't feel connected to others have less patience, report being less happy, having higher levels of anxiety and feeling the toll on their mental health.
For many, the workplace serves as a built-in opportunity for connectivity. Most Europeans spend more work hours per day interacting with others than on any other task. Human interaction is incredibly important. Even amidst all the new methods of communication like Zoom or Teams calls, apps, and social media channels, people ultimately look for the personal touches – a human voice, empathy, and understanding.
With 58% of the organisations surveyed believing their customer experience will be outdated in just two years' time, how can companies create a more connected experience for their employees and customers alike?
Here are four tips for making digital customer experiences more human:
1. Rethink the customer experience
Many in-person interactions have been replaced with digital experiences, such as live chat or chatbot services. However, it's important to remember that voice is still the most frequent channel for interacting with customer service. A comprehensive review of customer experience processes can help to ensure that these processes deliver a streamlined customer experience.
2. Put empathy first
The Genesys report shows that 59% of European consumers prefer an empathetic customer experience to a speedy resolution. Take the time to listen and understand your customers' needs in order to get a complete view of the challenge and how best to resolve it.
Analysing customer data and using this information to improve and enhance services can help to mitigate challenges even before they occur, ensuring that customers are always the top priority.
3. Communicate to connect
Increasingly, businesses see customer experience as a main driver of consumer trust and loyalty, and loyalty is fuelled by listening. Good customer experience results in significant business advantage, and it is listed as a differentiator time and time again. However, it's easy to fall into the trap of viewing customer touchpoints, such as customer service, solely as a means to a transaction.
So, what channels are working? The way we communicate is evolving at a rapid rate, from social media, Alexa, and Siri, to chatbots and emails. Though voice remains the most-used channel, digital channels are surging. In today's increasingly digital and decentralised world, it's more important than ever to make a meaningful connection when interacting with customers.
4. A blended approach to acquiring and retaining clients
To have a successful customer experience programme, it's not just about having the right technology, but a multitude of touchpoints that deliver consistently. Customer service today means communicating with customers in the way they prefer. Technology must be able to personalise the customer experience at scale and deliver speedily. This includes understanding the issues, offering seamless and stress-free interactions, and resulting in a solution for the customer.
There are situations like issues with a product or billing information where an empathetic human interaction can be essential to the solution and defusing the situation. There are also times when a chatbot or FAQ page may fill the gap. In technology, as well as customer experience, connectivity is key. Ensuring systems interoperate in order to leverage data and ensure a consistent experience across all channels is key.
Conclusion
Connecting with others is too important to be left as an afterthought in how we do business. Companies can deliver thoughtful and empathic customer experiences by connecting the right people with the right technology, powered by artificial intelligence. Excellent customer service requires innovation, with connected, data-driven insights that empower your business to build long-lasting customer relationships. When communication is orchestrated cohesively, companies stand out and build loyalty and trust. We could all use a bit more quality service.
Learn More