Key Considerations when Implementing Microsoft Teams Telephony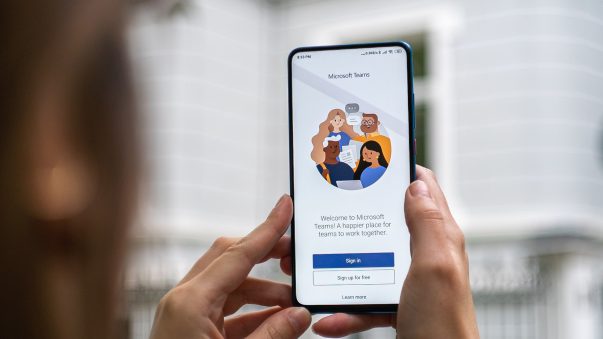 One business operation that has become instrumental in the daily functioning of any global organisation in this post pandemic era is Unified Communications as a Service (UcaaS). Usage of collaboration and communication tools has risen dramatically since the inception of Covid. Microsoft Teams reported more than 115 million daily active users and experts believe that around 70% of organisations will be leveraging UCaaS by 2023.
As the workplace has become more flexible and remote, the UCaaS solutions needs to work seamlessly and securely. Organisations have seen many benefits not to just their employees but throughout the business, such as increased efficiency, cost reduction, elimination of legacy systems and uninterrupted maintenance.
One of the most robust UCaaS solutions in today's market is Microsoft Teams. It offers flexible and secure tools to communicate and collaborate. It allows simple communication between team members, vendors and clients anywhere, anytime, with the appropriate connection, device and of course, internet.
In effort to streamline and consolidate processes, many DigitalWell clients are implementing the newest component of Microsoft Team's cloud telephony component – Teams Calling. Currently over 12 million PTSN users have added telephony via Teams.
With any new implementation, it is all about the preparation.
Evaluate
Implementation of Microsoft Teams Calling for an organisation can be complex and reliant on many factors:
Network remediation
Phasing out of existing PBX with simultaneous implementation of Teams
Number provisioning and porting
Features and functionality: MS Teams calling cannot replicate all old systems functionalities, but new features can deliver a positive customer experience
Geographical considerations, ie emergency numbers and other legal requirements
Device deployment
Company buy-in
Training
As with any new IT system installation, research and goal setting should be first and foremost before purchasing.  Prepare an assessment and evaluation that answer fundamental questions such as:
What are the current issues with existing IT, phone and communications systems? Is your organisation ready to move from traditional handsets and the like?
What is the end objective to this migration?
What are the barriers and impediments to delivery?
Who are the decision makers?
Has implementation been discussing throughout the business?
What training will be needed for end user?
How or will implementation timelines impact clients/business operations? How do you mitigate?
What type of devices are needed for working from home and in the office? Costing?
How do you connect the Public Switched Telephone Network? Is this geo dependent?
Is IT strategy and network optimised for Microsoft Teams Calling?
Is it secure?
What licenses are needed?
What are regulations needed to comply with in order to avoid fines or other sanctions that can arise from non-compliance?
What is the budget? Has it been agreed with stakeholders
Implementation
After a comprehensive evaluation you can then look at formulating an implementation process. Here are some key guidelines to consider as you develop and deploy your Microsoft Teams telephony migration plan:
1. Ensure Microsoft Teams Installation Across Business
Ensure that Microsoft Teams for meetings and collaboration is installed but with no calling features. It is suggested to keep current PBX for calls for a period of time. This also allows stakeholders and end users time to become familiar with the software and its useability.
2. Phased Migration from PBX to Microsoft Teams Phone
Review the implementation process and timeframes to go from Teams Phone with Calling plans and/or Direct Routing. The traditional PBX still allows separate systems to communicate via the PSTN network and support legacy telephony services during the migration phase. Also important to note, this can be phased adoption, giving access to trial groups within your organisation.
3. Call routing to Microsoft Teams Phone
Once the implementation process has been delivered, evaluated and assessed, Teams Phone can take over the call routing responsibilities from the legacy systems. It is recommended to keep the PBX in place for legacy integrations that can't migrate.
4. Full adoption of Microsoft Teams Phone
Now you are ready for full implementation of Microsoft Teams Phone. Teams is the primary telephony service providing PSTN calling, local extension dialling, and contact centres while providing support for devices and integrated solutions.
5. Feedback
Once the migration to Teams calling is complete, follow-up with stakeholders for feedback. It is recommended to ask for feedback through the process to ensure smooth transition, mitigate any issues immediately and provide further training if needed.
Conclusion
Making the move to Microsoft Teams Calling is an obvious choice for many businesses that want its collaboration and communication tools under one roof. With a wealth of benefits to businesses, it's advisable to do your due diligence and understand the steps need to implement and roll out a successful Microsoft Team telephony migration.
For more information or to discuss implementing Microsoft Teams telephony at your organisation, contact one of our experts.