MS Teams – Business Trends and Outlook for 2023
With more than 270 million users, MS Teams is the most popular business communication platform in the world.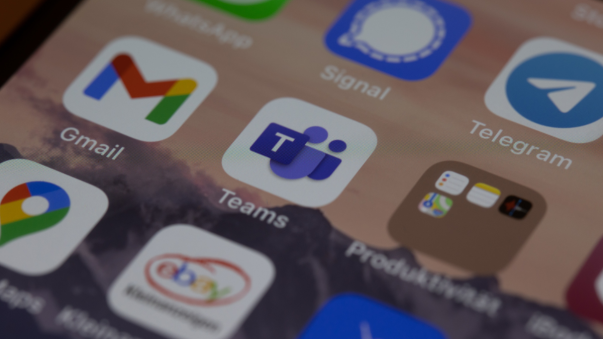 MS Teams has gone from strength to strength as its popularity continues to grow among business users. During the pandemic, the number of users grew from 20 million in November 2019 to 75 million in April 2022. Now, with a customer base of over one million organisations and 270 million users, MS Teams is, by far, the most popular business communication platform on the planet.  
Big advantages for business users
There is good reason for this growth. Aside from being built for collaboration and remote working at scale, MS teams offers seamless integration with Office 365. For businesses already subscribed to Microsoft 365 Business, MS Teams comes as a convenient (and free) add-on with increased functionality. 
As the platform develops further, more organisations are discovering what else MS Teams can do to improve their business communications and collaboration. Here are key trends you can expect to see in 2023. 
Enabling a robust hybrid working environment
MS Team's ability to connect remote workforces is one of its greatest strengths. As hybrid working emerged in 2022, the platform is continuing to evolve to meet the needs of the ever-evolving workplace practices, both in-office and off-site.  
Microsoft Places is the latest offering to optimise hybrid working environments by letting managers and employees know where and when their teammates are working, automating the organisation of workspace availability along the way.  
Smart devices, such as the Yealink SmartVision 60 Intelligent camera, are also helping with integrating that all-important human factor into online meetings. Purpose-built for MS Teams, this 360-degree panoramic camera ensures that everyone in the office space can be included within the frame.  
With Metaverse's arrival, Microsoft's mixed reality offering, Mesh, is focused squarely on business applications with a set of pre-built immersive spaces connecting people like never before, making them feel as if they really are in the same space, reinforcing culture, cohesion and common purpose – all from within the MS Teams environment. Gartner predicts that at least 25% of people will spend at least one hour in the Metaverse by 2026.  Microsoft Whiteboard is another valuable tool for companies, with Whiteboard for Mesh proving to be even more collaborative and productive. 
As we shift to a new "normal" of hybrid work, MS Teams demonstrates its prowess as an integral component for success. 
Microsoft Viva goes further
Despite being around for the past two years, Microsoft Viva, the employment experience platform within MS Teams is receiving renewed interest from digital workplace teams as more dynamic features are added to the product.  
In September 2022, a study by Forrester found that companies were reporting significantly faster onboarding, improved employee development and productivity, and lower attrition rates as a result of implementing Microsoft Viva. Microsoft announced that in 2023, Viva Pulse and Viva Amplify will go live, adding to the functionality of Viva.   
Viva Pulse will enable team leaders to receive regular employee feedback directly within MS Teams, while Amplify will provide a unified hub to help managers plan, create and publish communications across the organisation. 
In 2023, as companies look to meet evolving employee expectations, avoid burnout and improve retention, we will see more businesses integrate Viva's capabilities to improve every aspect of the employee experience. 
Low code – high demand
As more companies embrace "low code" to stay agile and build apps and solutions that work for their businesses, Microsoft Power Platform empowers business to do just that. With built-in connectivity to services such as of GitHub and AI Builder, creating tools for analytics and automation is easier than ever – not just for the tech team, but for everyone in the organisation. 
MS Teams for voice
Traditionally, MS Teams has been used for internal collaboration, but this is changing. More businesses are realising that it offers a full enterprise telephony, or VoIP solution, allowing call functions directly from MS Teams. And according to a Forrester study, the ROI can be huge, as much as 132% for enterprises and 185% for SMBs. 
For this, many firms will use a third-party managed service provider, such as DigitalWell, to implement voice or unified communications solutions like VoIP. Using 'Direct Routing', MS Teams calling offers greater flexibility, wider geographic coverage, lower call rates and improved support. Some analysts anticipate that as many as 90% of large enterprises using MS Teams for telephony will upgrade to use Direct Routing for PSTN connectivity.  
Security is always at the forefront throughout all business operations. MS Teams Calling has a robust security stack. However, issues such as a disparate range of legacy PBX equipment in offices, or potential threats like malware, denial of service (DoS), distributed denial of services (DDoS), viruses, worms and ransomware when migrating to MS Teams telephony necessitates using a proven voice solutions provider. It requires expertise to develop and implement an end-to-end solution that best meets the needs of the business, is resilient, scalable and, above all, secure.  
Focused on the future of work
MS Teams is shifting from a tool solely focused on collaboration to one that delivers efficient business processes in a variety of ways. It truly enables hybrid workers to be more productive than ever, creating a better employee experience and overall adding value for customers. It is evolving as the workplace evolves, and, for these reasons will continue to be the market leader in business communications.  
Organisations like Ergo, Hibernia and Leinster Rugby have partnered with DigitalWell to digitally transform and streamline their business communications with solutions like MS Teams Voice. To put MS Teams and voice services to work for your business, contact a DigitalWell representative here.