4 Benefits of Sourcing All Your Communication Tools from One Provider
By using a one-stop-shop for all their communication tools, businesses can gain significant advantages.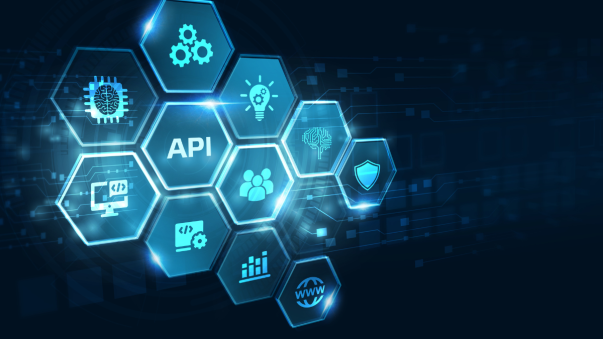 As technology evolves, digital transformation has become increasingly complex for organisations looking to leverage business benefits from the latest communication tools. With so many service offerings out there, it can be difficult to create an IT environment that enables all those tools to work seamlessly together to meet the needs of the organisation.  
This is the primary reason why more companies are looking to source all the solutions they need from one provider – a one-stop-shop that understands the needs of the business, the infrastructure already in place, and with the experience to deliver insights that can help the organisation gain even more from their chosen solutions.  
In this article, we look at some of the benefits businesses can enjoy by sourcing a comprehensive solution from one provider that meets all their needs.  
1. Lower costs and simplified account management
By bundling services and negotiating a single contract, sourcing all your solutions from one supplier can mean significant savings. You'll also have more flexibility when it comes to adding or removing services. This makes it easier when budgeting and removes the bureaucracy of having to manage and pay several different suppliers. It's easier to manage one vendor relationship than managing multiple vendor relationships. 
2. Simplified deployment and seamless integration
One vendor with a full overview of your goals, your infrastructure and your preferred solutions can develop an all-encompassing solution that takes account of unknown variables and pitfalls that can occur when one or more new services are added to an existing tech ecosystem.  
Furthermore, an experienced provider will be armed with the knowledge and insights to implement a fast, efficient rollout of services with seamless integration between tools and applications. Using a single provider for email, messaging, networking and Internet, for example, means you can eliminate compatibility issues and deliver a smoother workflow and processes for all your employees. Multiple vendors and platforms can lead to complexity and confusion when having to deal with different interfaces and user experiences. 
3. One single point of contact for maintenance, support and training
With one solutions provider, businesses have a single point of contact for maintenance and support. Because that provider has a full overview of all your infrastructure, service and support is much more efficient, resulting in faster resolution to issues – that takes into account every aspect of your tech infrastructure.  
With all your communications services with one vendor, any training needed is provided by one supplier, making it less cumbersome and complicated for staff to get up to speed on new systems. It also simplifies security, permissions and access management. 
As your provider is responsible for the performance and functionality of all services, there's also greater accountability. With separate vendors, there's the possibility that one will blame another provider's offering for any issues that arise. 
4. Enhanced security
At a time when security is a priority for every business, a single provider will ensure consistent security protocols and policies across all platforms and applications, including better control and monitoring of data. By bundling a managed IT solution from DigitalWell, you can make sure all your services are updated and patched in a timely manner, reducing the risk of breaches and cybercrime. With the Unified Endpoint Management (UEM) add-on from DigitalWell, organisations gain full control over all endpoints, including IoT devices. The UEM package allows administrators to configure and control devices from a single console, monitoring threats in real-time and enforcing security policies. 
Working alongside a cloud-based Unified Communications (UC) solution, businesses benefit from regular upgrades, support and maintenance in a package customised to meet all organisational needs. For further protection, DigitalWell's solutions comply with all major regulatory certifications, including ISO 27001 and GDPR (General Data Protection Regulation). 
DigitalWell - the one-stop-shop for all your communication tools
Sourcing all your communications needs from one vendor isn't simply about having less providers to deal with. Fewer tools can mean more value. A UC solution combined with Contact Centre as a Service (CCaaS) can supply much of what your organisation needs in one customisable package. Research has shown that businesses investing in unified communication tools and CCaaS see a 56.7% increase in customer satisfaction, a 23.4% reduction in licence cost and a 19.7% reduction in operational costs. For more insights on the latest trends impacting the world of business communications, see DigitalWell's latest report.
DigitalWell has the capabilities to meet all your communication needs in a single tailored package. Talk to a representative about our range of communications, connectivity, voice and managed IT solutions and how we can help your business leverage more benefits from your tech infrastructure.