Successful Cloud Migration: Key Considerations
There's a lot to consider before moving to the cloud, or upgrading your existing infrastructure. Getting the most from any successful cloud migration will depend on solid planning.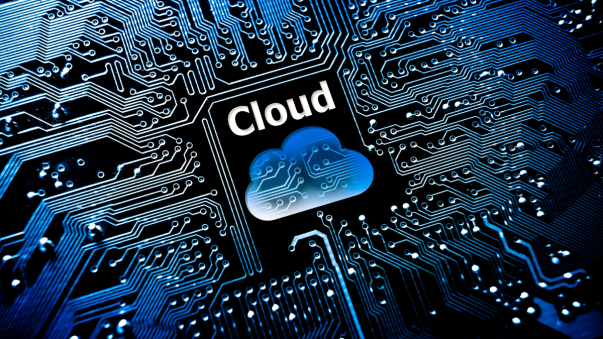 Digital transformation has been an ongoing priority for organisations since the 1970s, as businesses realise the benefits in terms of cost-efficiencies, simplified operations, agility, productivity and competitiveness. Cloud adoption has been a natural evolution of that, accelerated by business need during the pandemic.
But cloud migration is a significant move for any organisation needing careful planning and consideration in order to achieve the best outcomes for the organisation and facilitate a smooth transition.
In this article, we'll look at what's involved and what stakeholders should consider to make the most of this powerful technology.
What is cloud migration?
Cloud migration is the act of transferring data, applications and other business components from in-house infrastructure to a cloud computing environment, allowing organisations to gain numerous advantages, including scalability, lower costs, improved redundancy and disaster recovery capabilities. The cloud is also playing a key role in enabling remote work.
Types of cloud migration
Every business is unique in its needs, architecture and infrastructure, so a number of cloud environments and solutions have evolved to meet the requirements of organisations in every sector.
Public cloud – Developed by third-party providers for use by public users, the most popular of these are AWS (Amazon Web Services) GCP (Google Cloud Platform) and Microsoft Azure. These tend to come flexible pricing and subscription plans. Users only pay for the resources used; no upfront investment is required. This makes public cloud a good option for many companies due to simplicity and easy of migration. On the downside, security can be an issue for companies with sensitive data. Which brings us to private cloud.
Private cloud – This is a cloud platform developed for private use by an organisation, whereby the company has full control over deployment and configuration, including security, functionality, data and cloud resources. Typically, these are enterprise-based solutions as they require a high level of initial investment to set up.
Hybrid cloud – A blend of features from public and private cloud. Companies host services and applications in a public cloud while securing sensitive data in a private cloud.
Multi-cloud – In a multi-cloud setup, more than one public cloud is used, generally because a single cloud provider is unable to offer all the services or functionality needed by the organisation.
In addition, cloud computing has three main service offerings: Infrastructure as a Service (Iaas), Platform as a Service (PaaS) and Software as a Service (SaaS). Each offers something different and will largely be dependent on the business model. IaaS provides virtualised infrastructure; PaaS offers a platform for applications maintained by the business; while SaaS delivers cloud-based applications for access by business users. Typically, these are accessed through a web browser with updates and maintenance managed by the services provider.
7 key factors for successful cloud migration
1. Assess business case
Every successful cloud migration initiative should begin with an assessment of business requirements and a review of existing processes within the organisation. Define objectives and desired outcomes. Whether it's for data storage, application hosting or disaster recovery or a combination of motives, business goals will be crucial to identifying the right solution. Not every application can, or should be, in the cloud. Look at what suits the business in terms of infrastructure, security, compliance and costs.
2. Data security and compliance
Operating in the public cloud means using someone else's infrastructure – often in an unknown location. Data and applications in the cloud must be as secure as they would be on-premises. Compliance risk is another issue and is of critical importance if you work within financial services or health due to regulations such as GDPR and HIPAA. Choose a provider that can advise on the best ways to manage data and compliance for your business needs.
3. Cost
If planned properly, the cloud is very cost efficient, but it's important to know what the regular costs will be in order to budget for them. Talk to providers about what's included in the pricing model and what add-on tools you may need to get the most from your chosen options.
4. Connectivity, disaster recovery and redundancy
Consider an all-in-one solution from a cloud provider can provide all the components to meet the overall needs of the company. For instance, reliable internet connectivity will be an essential component of any successful cloud migration, along with redundancy and disaster recovery options, to make sure your business can access cloud services without interruption or downtime.
5. Data Migration
Data migration can be complex and time-consuming. Again, it's important to choose a provider that will partner with you, go through the options and create the best migration strategy for your needs – one that minimises downtime and data loss, including, if necessary, a phased approach with data testing to ensure performance.
6. Scalability
Your cloud needs may change as your business evolves. Ensure that your cloud solution can scale with traffic and data, adapting as the business plan evolves, and can cope with unpredictable scenarios, without the need for further migrations or costly architectural changes.
7. Training
Depending on the model you've chosen, training may be needed for employees to get the most from your new cloud solution. Make sure your provider can provide this, as well as a strategy for change management.
Choosing the right cloud solution provider
Migrating to the cloud, or upgrading an existing cloud solution is a big step for any business. Success hinges on having clear objectives, careful planning, taking good advice and making informed decision based on all these factors. That's why the solutions provider you choose is so important.
When looking at providers, examine their track record, as well as the services offered. Never underestimate the value that a strong consultancy element can bring. Solid expertise and advise can deliver real benefits in terms of efficiencies and optimisations in the long term.
With the right provider, you will find a connectivity and cloud solution that will enhance your operations, improve your competitiveness and ensure your business is futureproofed for the digital age.
Start by talking to an expert at DigitalWell about our range of connectivity and cloud solutions, including our hybrid cloud solution, Cloud Connect, for a service designed to meet the unique needs of your business.