DigitalWell and Women's Aid Partner to Digitally Transform Communications
Partnership will deliver training, system testing and roll-out of Genesys Cloud CX technology that will enhance the experience for those who need the charity's services.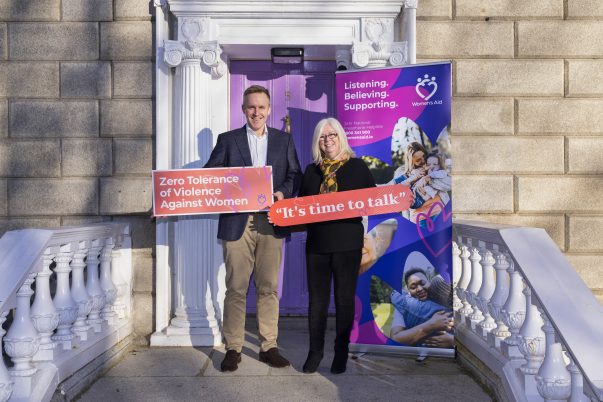 Dublin, Ireland, 19th December 2022 – Enterprise communications company DigitalWell has agreed a project with the national women's domestic abuse charity, Women's Aid. The partnership will enable the charity – through technical innovation – to increase support for all women, including those that are not English-speaking, and will deliver a streamlined experience for those that need help from Women's Aid in the future.
DigitalWell will work with Women's Aid to implement state-of-the-art Genesys Cloud CX technology, along with deploying training and team support with migration to the new systems. The new system will include upgraded contact centre configuration and capability, webchat and web messenger roll-out, along with the Genesys Cloud Chat Translator Blueprint. This chat-based translator will allow the charity to support multiple languages and will work alongside an online function that ensures that the front-line team can increase support for victims of domestic violence in Ireland, irrespective of their native language.
As part of partnership, DigitalWell have committed to covering all Women's Aid's costs for inbound and outbound calling, meaning that the charity will save on expense that can be allocated to other areas that need it.
Albert Keating, Head of CX Solutions for DigitalWell said, "Women's Aid offers amazing support to victims of domestic abuse. With the roll-out of these new contact centre technologies and Genesys Cloud CX system, any language barriers the team have faced in the past will instantly become easier to navigate. The chat translation assistant will support call handlers, across all digital and communications channels, allowing them to quickly help those women who do not have English as their first language. We are incredibly proud to be partnering with Women's Aid in their untiring efforts to support women and children experiencing domestic violence."
The charity works with victims of domestic abuse and is a source of education and support that raises awareness for the issue. In February 2021, it was reported by Safe Ireland that, on average, at least 2,018 women and 550 children accessed supports from a domestic violence service each month from September to December 2020 in Ireland. The Women's Aid Annual Impact Report 2021 details the 26,906 contacts made with Women's Aid frontline services in Ireland including the 24hr National Freephone Helpline and its Dublin-based Face-to-Face support services last year. However, the charity believes the expanded translation technology will ensure that it can support more women that need the service but have been previously unable to communicate with them due to language or technology barriers.
Linda Smith, 24hr National Freephone Helpline Manager said, "Sadly we see a consistent increase in the need for our service but with the addition of the cost-of-living crisis we need to be as prepared as we can be to help women when they need us most. The work DigitalWell will do with us will be instrumental in helping us to digitally streamline the work we do and enable our team to get help to people that need us, as quickly as possible. We want to be able to support as many women as possible. As Ireland has become more multicultural, so has the need for language translation services at Women's Aid, enabling us to better support non-English-speaking women. We are also witnessing an increase of contacts via website chat and SMS as it eliminates the fear of being overheard by an abuser."
"Partnering with DigitalWell on the implementation of the new communication infrastructure and translation technologies will truly empower us digitally to support more women, more effectively and efficiently."
DigitalWell will be delivering the full program of work over the next three months, with the Genesys Cloud Chat Translator Blueprint technology being ready to support call-handling teams by March 2023.