Why a ISO 27001 Certification is so Important
External auditors, BQAI, confirm that DigitalWell has been re-certified ISO 27001 compliant.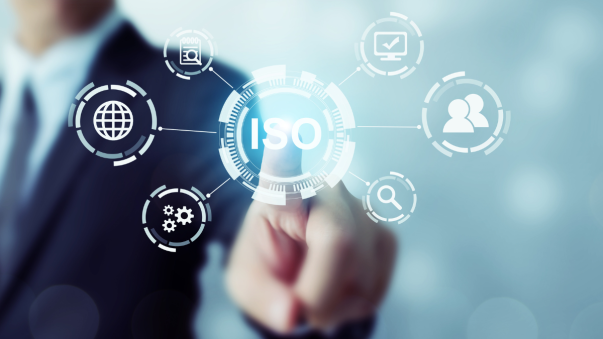 External auditors, BQAI (Business Quality Assurance International Ltd), have confirmed that DigitalWell has passed its first-year ISO 27001 certification surveillance audit.
The ISO/IEC 27001 is the international standard for the management of information security, helping organisations like ours manage the security of assets such as financial information, intellectual property, employee data and information entrusted by third parties. As such, it's an important accreditation for DigitalWell.
What is ISO 27001
Today, organisations collect, process and store huge amounts of data. Companies that fail to protect data are exposed to security breaches both for themselves and their customers. To tackle this, the ISO (International Organisation for Standardisation) created a specification for an effective Information Security Management System. It helps businesses protect data through three key principles:
Confidentiality – protecting data and systems against unauthorised access using controls such as multifactor authentication, security tokens and data encryption.
Integrity – verifying the accuracy and trustworthiness of data, and ensuring authorised personnel only have access to confidential data.
Availability – maintenance and monitoring of information security management systems, ensuring vulnerabilities are secured through firmware updates and there are back-up and disaster recovery plans in place.
ISO 27001 is about more than protecting data, it's about improving the business through the implementation of best practices and effective risk management.
Benefits for DigitalWell, our customers and our partners
This accreditation comes on the heels of securing a Cyber Essentials Certificate from the National Cyber Security Centre in October 2022. Our customers and partners want the reassurance of knowing that they're working with a business that takes security seriously. Certification helps identify gaps and vulnerabilities, protect data and improve cyber resilience. It serves as proof that an independent third-party certified body is reviewing the security in place and find it to be effective.
DigitalWell's CTO, emphasised, it demonstrates credibility and enhances brand recognition of DigitalWell, "ISO 27001 is a key requirement for DigitalWell to work with our current customers and attract new ones."
DigitalWell is committed to complying with some internationally recognised standards and frameworks that help us offer better service to customers. For more details on our services and solutions and how they can help your organisation, get in touch.