Business Users to See New MS Teams Features – May 2023
MS Teams continues to evolve with new features added regularly. Here we review some of the updates coming online from May 2023.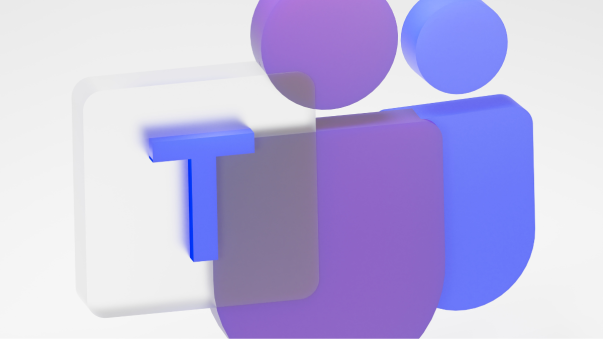 As of May 2023, Microsoft is once again drip-feeding new MS Teams features into its platform for business users. Once approved by their administrator, users can expect to see the following improvements: 
Under the hood
Faster – There have been some architectural changes in the software with the move from AngularJS to the React framework. The new MS Teams starts in half the time, and uses half as much disk space and memory, compared to its predecessor.  
More secure – An updated authentication protocol is now available. In the past, users had to log in and out of accounts across different organisations. Now you can jump between them without signing out and view all your notifications in one place. 
More control for admins – Administrators can track and automate updates via the MS Teams Admin Centre and approved apps can now be auto-installed for users via the Microsoft Teams Auto Install Approved Apps (AAA) feature. 
Enhanced meetings
Speaker view – Allows users to track the current speaker, rendered at a higher resolution. You can find the Speaker View option under View in the meeting toolbar. 
Speaker coach – Wondering how well you presented during that last meeting? The speaker coach can help by reporting back on your performance to let you know if you were repetitive, or overused filler words. 
Avatars – To maintain a presence in meetings off-camera, there are now customisable avatars. Add the Avatars app from Apps to create your new look, then turn your camera off, go to More options > Effects and avatars and choose your avatar. 
Profanity filtering – An option to turn off profanity filtering via Settings in Teams > Captions and transcripts > Filter profane words in meeting captions. 
Support for breakout rooms – Organisers can now create breakout rooms for Virtual Desktop Infrastructure (VDI) users, handy for splitting large meetings into small, focussed discussions. 
Meeting recap – Catch up on meeting contents from the Details tab of a meeting, including links to transcript, recording and any manual notes. 
Teams Phone
Call queue and auto-attendant (CQ/AA) greetings – Authorised Teams Phone users can now change greetings and announcements within CQ/AA without ever leaving MS Teams. 
Compliance – If your organisation uses a compliance recording solution integrated with MS Teams, you can ensure compliance recording policies are maintained when a call is redirected. 
Chat and collaboration
Expanded profile card view – Similar to the view seen in other Microsoft applications such as Outlook, the expanded profile card displays a full overview of user details.  
More notes – If you have OneNote enabled, a handy Notes tab will appear when creating a standard channel – useful for capturing ideas, assigning tasks, tracking progress and adding files. 
New apps
The platform continues to grow with the addition of six newly published collaborative apps in May: 
Instant3DHub – Facilitates collaboration on 3D models.  
Workboard – Offers users an overview on company/team goals and results. 
Optimizely CMP – Real-time alerts for marketers on Optimizely CMP activity directly within the MS Teams interface. 
Entomo – Drive talent development through the measurement of performance against goals. 
Pieces for Developers – Optimise tools for developers. 
Guest User Manager – Easy management of external users inside Teams. 
What MS Teams features are on the way?
AI is coming to MS Teams in the form of Copilot and has already been trialled with select customers. This feature allows users to include an AI participant in meetings that will carry out tasks on request, such as summarising meetings, answering questions, creating agendas and drawing up tables. 
MS Teams is getting faster, leaner and adding new features every month in order to offer solutions based on customer demand and that evolve with the business environment. See our blog for some of the advantages business users can enjoy with MS Teams. Then, to put it to work in your business, contact DigitalWell for a customised solution that meets your unique business needs.