How SD-WAN Drives Workforce Engagement
When employees are happy at work, they're more productive. The contribution they bring to the company is greater. What many businesses don't know is that an SD-WAN network can help when it comes to workforce engagement.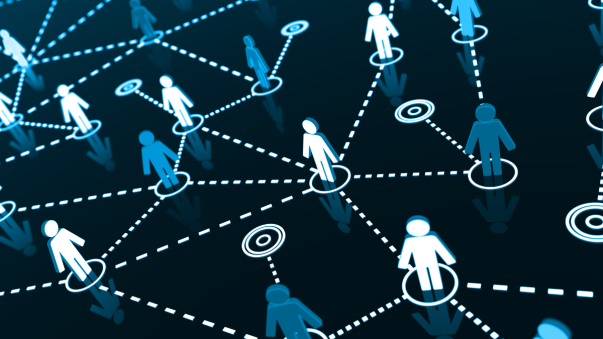 Workforce engagement has become a primary indicator of business health. When staff members find contentment and fulfilment in their roles, it leads to heightened employee engagement, which is evident in the significant contributions they bring to the company. Higher productivity coupled with a good company morale drives organisational success.
Therefore, when organisations are integrating new technologies into their operations, a critical factor to consider is the potential impact of this technology on workforce engagement. In connectivity, for example, many organisations are contemplating the transition to SD-WAN for its numerous advantages like improved network performance, enhanced security, and cost-effective scalability. Yet, what often eludes the awareness of many businesses are the perks that SD-WAN can bring to workforce engagement.
What is SD-WAN and why you need it?
SD-WAN, or Software-Defined Wide Area Network, is a virtual WAN architecture that allows enterprises to leverage any form of connectivity, from 3G to high-speed broadband, to securely connect users to applications. However, what makes SD-WAN more effective at this than older networking technologies is that it is highly dynamic, prioritising traffic, steering it securely and intelligently, based on business needs. This improves application performance and delivers a better user experience, increasing efficiency and productivity. As such, the technology is ideal for cloud-based applications and services and for companies working from multiple sites, or with remote users.
Learn more about the business benefits of SD-WAN here.
4 key benefits of SD-WAN for workforce engagement
1. Improved network performance
Traditional WANs weren't quite ready for the cloud age. They routed traffic from branch offices to a central hub, causing a drop in performance. Enter SD-WAN! Like a superhero for networks everywhere, it supported application performance whether hosted on-premises, in the public cloud, or a private one.
With SD-WAN on your side, you get a major boost in application performance, reliability, and connection speed. Imagine this: Your employees no longer have to deal with frustrating connection issues while they're trying to get their work done. Even those tasks that are super time-sensitive can be tackled with ease.
2. Enhanced UX, connectivity and collaboration
SD-WAN monitors network connections for quality, routing traffic over the most efficient path. As a result, employees experience consistently high network performance with fewer interruptions. Applications such as video conferencing and collaboration tools operate more smoothly, resulting in more effective communication between teams. Real-time collaboration makes teams feel more connected. Again, productivity and engagement levels are optimised.
3. Made for global connectivity and remote work
SD-WAN connectivity works on a global scale, making it ideal for connecting distributed and remote staff to corporate resources seamlessly and effortlessly. SD-WAN ensures that staff have the resources, data and tools to work wherever they are. 40% of remote workers feel that they are more efficient without the daily commute. With access to a reliable network, these are employees that are more engaged, motivated and productive. 82% say that the ability to work from anywhere has made them happier and 55% say that their stress levels have decreased.
There's often a perception that not being onsite in an office hinders worker engagement, but distractions are a bigger issue. In a centralised working environment, there is gossip, office politics, unnecessary meeting, micro-managing supervisors and at worse, bullying and harassment. Remote workers chose when and how to engage, avoiding much of this.
For these same reasons, more candidates are looking for remote and hybrid working opportunities. Businesses who offer this become an employer of choice and gain access to a wider talent pool.
4. Security and data protection
When staff have the peace of mind of knowing that the data they're working with, as well as their personal details are protected, they're more likely to be focussed on the work at hand. SD-WAN offers a range of security features that are constantly improving. These include end-to-end encryption and threat detection. Combined with the zero-trust model, which focuses on authenticating devices and users before providing network access, SD-WAN becomes incredibly secure and resilient.
SD-WAN's ability to segment network traffic enhances security too, as it separates mission-critical traffic from other data, preventing breaches. A centralised platform for monitoring and troubleshooting makes it easy for IT teams to identify and address network issues, ensuring minimal downtime and further improving UX and promoting workforce engagement.
A more engaged workforce is a better workforce
SD-WAN transforms how access to work is achieved, making it a perfect fit for this era of cloud computing and remote work. Simply put, it streamlines the work process. With Gartner's forecast that 85% of businesses will embrace a "cloud-first" approach by 2025, SD-WAN serves a purpose across all sectors.
At a time when factors such as complexity, control, performance predictability, and data vulnerability significantly influence the user experience and employee job satisfaction, SD-WAN seamlessly enables connectivity, ultimately making the lives of workers who utilise it more straightforward.
Securing all the benefits that SD-WAN offers means choosing a provider that has the experience and expertise to identify the gaps and weaknesses in your existing network. To find out how DigitalWell can deploy SD-WAN in a way that provides real value for the unique needs of your business, start by contacting one of our SD-WAN experts.