Mitigating Cyber Risk with a Managed IT Solution
Cybersecurity risk has become an ever-increasing concern for business in 2023. Here, we examine five ways organisations can mitigate cyber risk.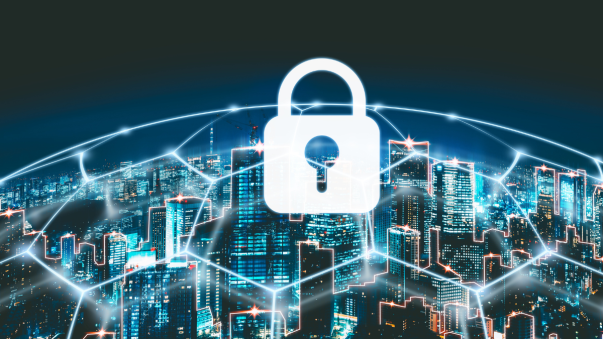 In today's digital world, cybersecurity threats are an ever-increasing concern for businesses of all sizes. Hackers are becoming more sophisticated, and their attacks are becoming more frequent and damaging. That's why it's essential for companies to take proactive steps to mitigate cybersecurity risks and protect their data and assets. One effective way to do this is by using managed IT services. These services provide companies with a team of experts who can monitor their networks, identify vulnerabilities, and implement security measures to prevent attacks. In this article, we'll explore five ways that companies can leverage managed IT services to mitigate cybersecurity attacks. 
5 ways to protect your business from cyber threats
1. Perform a cyber risk audit
Risk management is central to every successful business strategy and the same principles can be extended to cybersecurity to inform decisions regarding technology, work processes and how information is processed within your business.  
Consider business priorities and objectives, for example: how could these be impacted by cyber threats? Carry out audits to see where risks lie before examining and implementing the best ways to mitigate risk. This will help with setting out the risk management policy for the business as a whole and help develop the policies that you will implement throughout the business.  
Don't neglect your supply chain. Supply chain attacks rose dramatically in 2022. Embed security within your contracting processes and look for partners that share your focus on cybersecurity. 
And when updating IT assets or adding new ones, review your needs within the context of the organisation's risk management strategy, so you can account for new threats and vulnerabilities, or identify opportunities to enhance security. 
2. Create a robust company cybersecurity policy
The number one vulnerability in any company is its users. Many security alerts can be prevented by introducing simple policies that cost little to implement.  
For instance, research has found that 76% of organisations don't enforce multi-factor authentication (MFA) for console users and 58% don't enforce them for admin users. This can lead to brute-force attacks, a common password-cracking technique used by hackers. 
As well as enforcing security protocols on issues such as MFA, there should be clear policies on passwords, using personal devices for work and Internet/email usage.  
3. Cybersecurity awareness and training
People are at the heart of every cybersecurity strategy. Communicate a positive cybersecurity culture from the top down to make sure that security is seen as a key priority. At induction, incorporate a cybersecurity module and ensure all new employees are coached in the organisation's policies and provided with the skills to spot malware, phishing and other threats.
Training should be rolled out as soon as new cyber risks appear. Potential risks and scam emails should be logged with IT, and there should be a formal process for reporting and handling incidents. 
4. Identity and access management
Limiting access to data, systems and services is frequently neglected by companies. Mostly commonly is the sharing of user account details among colleagues. One study found that only 34% of organisations revoke system access to former employees on the day they leave. 
Understanding who needs access and under what conditions is just as important as understanding who needs to be kept out. Organisations should consider how to establish identity and put in place robust policies on access. As part of these efforts, authentication and authorisation should be monitored and recorded for suspicious behaviour. If third parties need access, put NDAs in place and make sure access can be revoked quickly, if needed.  
For every organisation, data is a valuable asset. It's vital that you know where it is at all times, both at rest and in transit. Log all accesses to data and monitor for suspicious activity. Finally, know your legal responsibilities in any territories where you collect, hold or process data.  
5. Outsource to a Managed IT provider
The cybersecurity landscape is continually evolving. Building security protocols in right at the outset can protect you down the line and reduce the need for costly upgrades. An experienced Managed Service Provider (MSP) can help with the advice you need for the best solution for your needs now and as the organisation scales.  
While you can enable automatic updates where practical for vulnerability management, managed services can provide additional help with security updates and patching, including: 
Unified Endpoint Management (UEM) – Manage every access point on your network, ensuring phones, laptops and other devices are secured and comply with all endpoint policies.  
Identity Management – Implement 2FA for user authentication and control user access based on role, application, location, device and more. 
Advanced Threat Management – With the constant increase in cybercrime, threat management technology reviews your processes and protocols to lower risk, pre-empt breaches and detect issues faster, through built-in process measurement and reporting. 
When it comes to cybersecurity, a multi-layered approach is needed to improve risk overall; combining sound organisational policies, strong vigilance, employee education, patching and updating of vulnerabilities, along with advanced protection technologies.  
Managed IT can form a core part of your strategy for cyber threat prevention, protection and incidence response. 
For more information on how DigitalWell can create a Managed IT package, including UEM, Identity Management and Advanced Threat Management, that works for the unique needs of your business, get in touch with one of our specialists. And for more insights into cybersecurity trends for this year and beyond, download our latest report on Business Communications.