Regulators Look to Tackle Scam Calls
Scam calls are a growing problem as fraudsters use technology to help them in their efforts. Regulators are now taking action.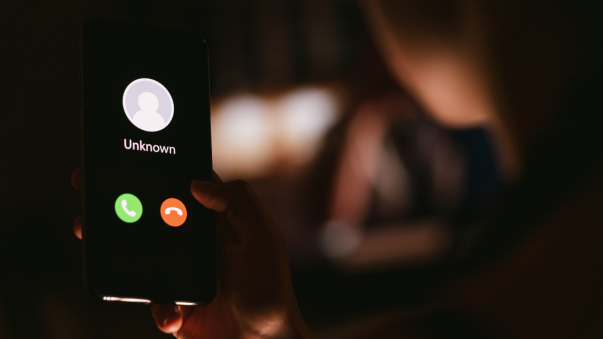 In recent years, fraud and nuisance calls have become a growing problem. In Ireland alone in 2021, a poll by research firm, RedC, found that three-quarters of all adults had received a fraudulent call in the past month. Many of these come from "cloned" numbers, whereby the caller ID appears to come from a legitimate Irish number.   
Digital technologies have made it easier for criminals to make scam calls in bulk, often from international locations, using cloned numbers at low cost. Whether its deceptive schemes to trick individuals into revealing sensitive information, to defraud money, or unwanted marketing calls, these unwelcome intrusions cause financial loss, emotional stress and erode trust in communication systems. 
This rise in nuisance calls has been seen in countries across the globe and regulatory bodies worldwide have been proactively looking at measures to curb these fraudulent activities and protect individuals from unwanted calls, enforcing stricter rules on telemarketers and creating new legislation for telecoms firms. Here, we look at steps regulators are taking in Ireland to create a safer environment for people to make and receive voice calls without fear of fraud or intrusion. These reflect similar efforts taking place in other jurisdictions.
Types of scam calls
Ironically, the introduction of digital calling technologies has made it easier and cheaper for fraudsters and nuisance callers to carry out their activities. There are now many types of phone scams, involving calls and texts, coming from individuals pretending to be from official institutions such as state bodies, banks, healthcare providers, delivery organisations or online retailers. In most cases, the goal is to convince the recipient to provide personal data, bank details, or make a payment. 
Phishing/Smishing – Scam calls and texts designed to steal personal information and data. 
Call ID Spoofing – The use of a cloned or faked number for caller ID so that it appears to be from a genuine domestic caller. These often originate from overseas. 
Wangiri – Short or faked missed calls to trick recipients into returning the call – usually with some financial benefit for the scammer – such as directing the caller to a premium number. 
Robocall – A robotic recorded message giving listing options that encourage recipients to connect to a scammer. 
What is being done to stop scam calls
Do Not Originate (DNO) protocol
Regulators across the world are already taking action to tackle scam calls. In Ireland, for example, some organisations, such as banks and insurance firms use "inbound-only" numbers. These numbers are only used by customers when contacting the firm; they are never used for making calls to customers. But scammers can clone these numbers to make it appear that the call is coming from a genuine number. Irish telecom regulator, ComReg, now compiles a monthly list of these numbers and has requested that telecoms operators block these numbers. This is known as the Do Not Originate (DNO) list. Businesses with these numbers can have them added to the list, which ComReg then sends to all registered telecoms companies operating in Ireland. As of March 2023, it's estimated that this has prevented more than five million fraudulent calls.  
Block on Irish fixed line numbers originating outside Ireland
From March 2023, carriers that take calls into Ireland will now block fixed line Irish numbers calling from abroad. While this makes a lot of sense, an issue can arise in that some Irish numbers from overseas are from genuine businesses that have acquired that number. To solve this issue, ComReg has stated that customers with a requirement to originate calls outside of Ireland with an Irish Caller ID, such as a firm with an international call centre, should acquire a connection directly from an Irish carrier, such as DigitalWell. 
Block on Irish mobile numbers originating outside Ireland
In the next initiative to protect voice users, ComReg will ensure operators check incoming Irish mobile Caller IDs that originate internationally against a database to ensure it is a legitimate Irish mobile caller. If not, the call will be blocked. If it is a legitimate Irish mobile caller number, the number will then be checked against another database to confirm that it is currently roaming, before being allowed to complete the call. 
Tackling phone fraud in an age of digital communications
As communications technology becomes more sophisticated, regulatory bodies are addressing the issue of fraud and scam calls by collaborating with industry stakeholders to develop frameworks that promote transparency, accountability and consumer protection. By implementing robust regulations, they are creating a safer and more secure environment for individuals to communicate.  
Likewise, at DigitalWell, we are committed to complying with legislation and doing what we can to develop and integrate solutions into our products that protect our clients and their own customers – while simultaneously recognising and addressing the evolving needs of business users. 
To find out how we can help your business remain secure online with our voice network and numbering solutions, get in touch with a representative.