Risk assurance top of agenda as DigitalWell achieves ISO 27001 Certification
DigitalWell's security practices demonstrate highest level of commitment to information security management and client needs.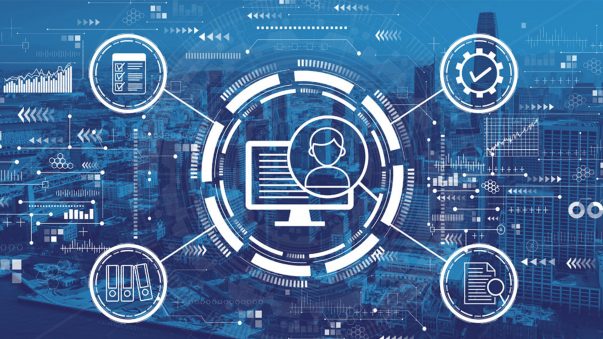 UK & Ireland, 18th May 2022 – DigitalWell, a market leader in enterprise communications, today announced it has achieved ISO 27001:2022 certification. This milestone achievement demonstrates the company's commitment to the highest levels of information security management, and to maintaining the confidentiality, integrity and availability of customer information.
Cyber attacks cost UK businesses £34billion, according to the Centre for Economics and Business Research, making this achievement a timely and critical development in DigitalWell's journey. ISO 27001 is a globally recognised information security standard developed to provide organisations with a framework for establishing processes for implementing, operating, monitoring, reviewing and improving an Information Security Management System (ISMS). It identifies a set of best practices and controls for a comprehensive ISMS, defining how an organisation should manage and treat information more securely, including appropriate security controls. The standard considers not only IT but encompasses the entire business operation, including its people, processes and technology, and assures the robustness and quality of Welltel's risk management solution to information security.
"Information and data security are mission critical for every business: protecting the data of our customers and their clients is at the top of our agenda. The ISO 27001 certification gives even further peace of mind to our clients – and our employees – that DigitalWell employs a robust and proven security programme for the treatment of all information, especially that which is highly critical and sensitive. Achieving ISO 27001 Certification demonstrates our ongoing commitment to meet the ever-evolving needs of our customers."
"We are a market leading provider of enterprise communications, consultancy and technology transformation services that are in hyper growth. We empower our clients and their teams to embrace the power of digital to unlock best-in-class customer and employee experiences, driving growth. With any growth comes greater risk, which is why we entered into this process 12 months ago: to ensure that the 3000+ business customers internationally we provide managed services to are protected and benefit from our systematic and sustainable approach to security.
These include major financial services businesses such as FMI, Liberty Insurance, and Ergo, where additional cast-iron security is an absolute must. Our ongoing commitment to security not only further fosters trust between our multinational partners like Genesys, Google, Microsoft and Avaya, but is also pivotal in maintaining our promise to protect our  200+ employees across Europe."
Ross Murray, CEO, DigitalWell
With a rigorous due diligence process, DigitalWell procedures and methodologies were validated by the independent audit, BQAI. As part of the audit, Welltel had to meet strict assessment criteria and demonstrate it has a robust, systematic and sustainable approach to mitigating information security risks that affect the confidentiality, integrity, and availability of company and customer data and guarantee stringent data governance.
"This ISO 27001 certification reinforces our obligation to upholding the highest standard of security and transparency into our security practices and controls. Maintaining our clients' peace of mind is mission-critical for DigitalWell, and our dedicated team of security professionals are committed to protecting their valuable information through the most stringent procedures governing security, resilience and business optimisation."
Des English, Head of Security, DigitalWell
Further to the recent achievement of ISO 27001, DigitalWell also holds the coveted VMware Cloud Verified Certification. Only 296 providers hold this prestigious accolade globally. These validated partners expertly deliver VMware cloud infrastructure as a service — so a client's cloud strategy can be assured to be flexible and resilient. Welltel is also one of 33 providers globally that deliver both VMware Cloud Verified & VMware validated Disaster recovery solutions. It is only one of two companies certified to deliver in the UK and in Ireland.
DigitalWell are the only provider that can provide both services in Ireland.