What to Consider When Choosing a Connectivity Solutions Provider
In business connectivity is vital. Here's what you need to consider when selecting a connectivity solutions provider.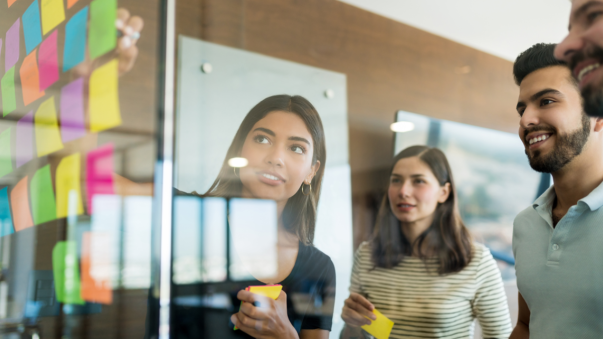 As digital transformation accelerates and more services are delivered across digital platforms, advanced connectivity has become a key priority for companies. More than 90% of all organisations now use the cloud as they look to harness the power of the new technologies to gain agility, efficiencies and be more competitive.
Fast and reliable internet access is, of course, essential, but much more needs to be considered when creating connectivity infrastructure optimised to meet the needs of businesses. Many elements go into building optimal connectivity for an organisation, including internet access, networking and cloud computing services, along with sound advice and consultancy to make it all work together seamlessly. Connectivity options are becoming increasingly complex and it's important that you choose a provider that understands your sector and can give you the expertise needed to create the optimal solution for the unique needs of your organisation.
Connectivity solutions offerings
Start by reviewing your requirements in line with business strategy, identifying which connectivity services are most suitable for the needs of the business model and which options can drive company objectives. Ideally, you should aim to procure all the connectivity services you need from one provider to prevent compatibility issues, simplify supplier management and optimise the integration of services to deliver maximum business benefits. A good connectivity provider will partner with you at the planning stage to advise on the best ways to achieve the most successful outcomes.
Network performance
Any downtime is detrimental to business, so your network needs to be reliable and perform well. Low latency is also essential for the integrity of data transmission. Which is why so many businesses are now upgrading to advanced networking technologies such as SD-WAN. Not only is SD-WAN ideal for companies with hybrid working policies, multi-site operations, or a large distributed workforce, it also very secure, built for cloud connectivity and can prioritise bandwidth based on business need.
Cloud connectivity
Cloud connectivity is the future of networking. And cloud-based IT infrastructure can benefit your businesses in many ways. Its cost-effective, typically operating on a pay-as-you-go model, easily scalable and secure. Cloud connectivity can also facilitate businesses that want to incorporate AI to improve operational efficiency. Not every organisation has the knowledge or resources to deploy cloud connectivity successfully, so again, it's important to choose a partner that can offer the right advice. A managed services provider with existing partnerships with cloud vendors can ensure your business gets the most value from cloud-based services.
Security and compliance
With growing concern among business leaders over data breaches, security is more important than ever. This extends to not just data, but infrastructure and network traffic. A good connectivity solutions partner should adopt a comprehensive approach to security, building measures into every element of your connectivity solution from your firewall to data encryption and network monitoring.
Alongside data and network integrity, many businesses have to manage compliance, especially within the financial and health sectors. A good partner will be able to advise on the best connectivity solutions to ensure you manage compliance within your business sector.
SLAs
Make sure SLAs are in place guaranteeing the level of service, uptime and response times in the event of an issue when evaluating connectivity solutions providers. Likewise, consider customer support based on business needs. Connectivity issues can happen and impact business at any time, so make sure support covers the most important hours for your business. Finally, consider a connectivity partner than offers disaster recovery and redundancy options.
Choosing the right connectivity solutions partner
Whether you're just beginning to explore what business advantages can be leveraged through connectivity, or looking to update your existing infrastructure with new functionality or for additional business benefits, choosing a connectivity solutions provider is a strategic decision that must take into account the unique needs of your organisation and its objectives. There is no 'one-size-fits-all' solution. The right connectivity solutions provider is the one that will partner with you from planning to implementation and beyond, supplying the advice you need to build the optimal solution for your business.
Start by talking to an expert at DigitalWell about our full range of connectivity solutions.